Name: Mr.Ming
Tel: +86-21-64967395
Fax: +86-21-61294304
Mobile: +86-13761982763
E-mail: sales@wdgardentools.com
Add: 3599 Yuanjiang Road, Minhang District, Shanghai China
Skype: wdgardentools




How to stock your garden tools?

Yes. We are reviewing how to stock garden tools. Generally, it is so easy, putting garden tools in organizer or bag or bow case is okay.

But according to garden tools's material, there are some key points we should pay attention as follows:

If garden tools with color painted, most of time, the material of this tools is steel. Once the color getting off, it is easy to rusty. Generally, kid gardening tools is steel material.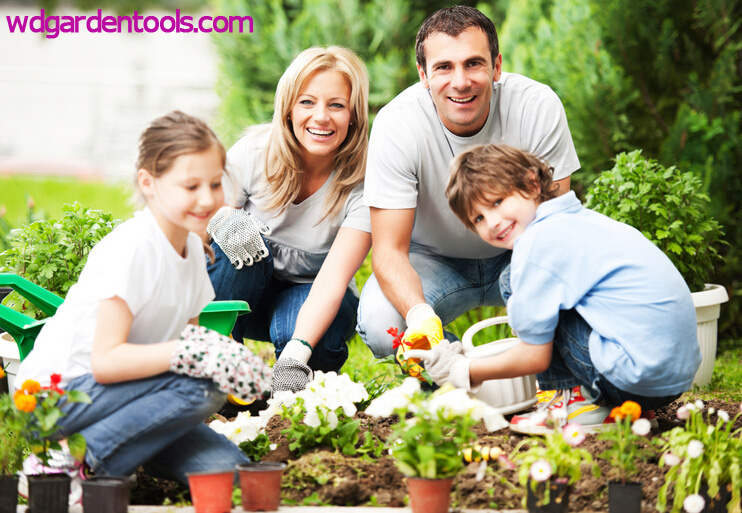 Firstly, clear the dust, washing or clean by cloth.

Secondly, dry it.
If you don't want to wash the tools, never mind. Let sunshine help you. Put the tools in dry place to dry or in sunshine to dry and then clean by cloth. It is so easy and less one procedure.
Pay attention on this. don't put your tools in sunshine for long time. Neither wooden handle nor plastic handle will be decreased the durability using time.
Thirdly, the key point is putting some oils on cloth to clean the tools one time. Rust preventive oil is the best choice. If don't have put some olive oil is also okay.
Fourthly, put them in case, organizer or bag and so on.
Please stock your tools in shady and dryness place.
If the material of garden tools is stainless steel or aluminium alloy, congratulation! Stocking the tools is very easy.
Easy not means putting them in one place after using. The material is not easy to rust.
Maybe you have one doubt. How to judge is your tool's material?
Garden hand tools have three materials we used in our garden tools manufacturer: Aluminium alloy, stainless steel, steel.
Put magnet to close your tools, if magnet and tools are getting touch fast by magnetic force. It is steel. Otherwise. It is stainless steel or aluminium alloy.
Hope your tools are all fine.