Name: Mr.Ming
Tel: +86-21-64967395
Fax: +86-21-61294304
Mobile: +86-13761982763
E-mail: sales@wdgardentools.com
Add: 3599 Yuanjiang Road, Minhang District, Shanghai China
Skype: wdgardentools


                  Mothers day gift ideas
 
Mothers day gift ideas, As a daughters, I had various gifts idea for my mother. It is assorted to be personal gift ideas. And other type is  commercial promotion gifts ideas.


   Personal gift idea is very personal and mostly decided by personal's favorite.


   Commercial promotion gifts ideas is much more complex. In 2016, Mother's day is 8th May. It is a good day and on Sunday. So many  commercial business activities will be held in this day.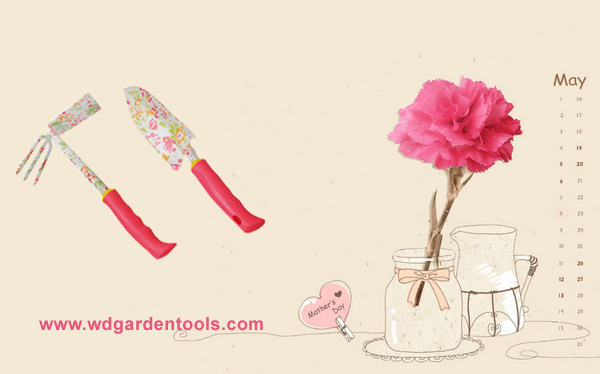 Every year our garden tools manufacturer produces garden tools for mother's day. The procedure is that gifts ideas are designed by  promotional company and then select which products are suitable.


 From experience of garden tools set for gifts, the consideration points are as follows:
1. Who will receive your gifts?
2. Is your gifts interrelated with your main products?
3. Is it useful?
4. Is it beautiful?
5. Is it economical?
6. Is it good for advertising?
   A1. Mostly of our garden tools set are for ladies and children.
    A2. Correlative are is flowers, planting, gardening and so on.
    A3. Tools. No need much more thinking. It is very useful.
    A4. Yes, it can be beautiful with different colors and floral.
    A5. We have many economical garden tool sets.
    A6. Of course, printing logo on handle, gardening gloves, aprons, bags or packages.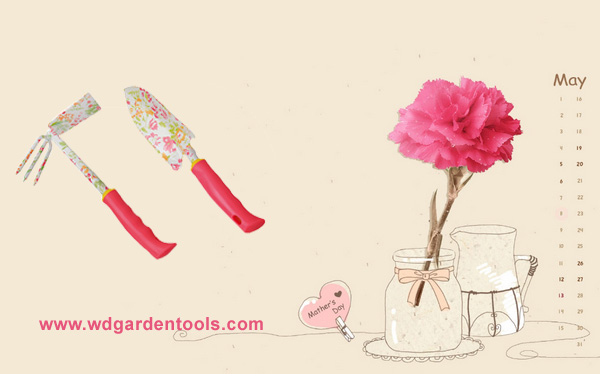 When you have garden tool set for mothers days gifts ideas, please let us know your customers main products and budget. Our   design will assemble different sets for reference.