Name: Mr.Ming
Tel: +86-21-64967395
Fax: +86-21-61294304
Mobile: +86-13761982763
E-mail: sales@wdgardentools.com
Add: 3599 Yuanjiang Road, Minhang District, Shanghai China
Skype: wdgardentools


How to get each garden tool's function
Each tool's function in garden tools set


More and more people want to gardening in home. When buying these tools in store, they are confused on what this tool's function? Experienced garden tools manufacturer introduces some usual tools for your reference:Cultivating, digging, seeding,planting,cutting and so on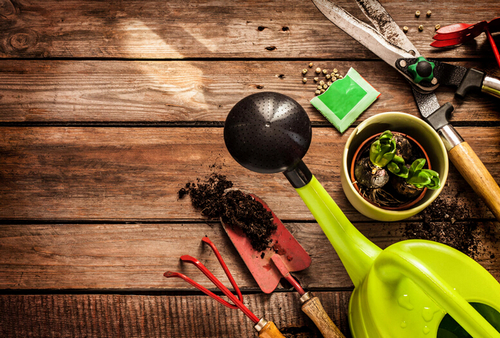 1. Cultivating: garden hoe & hand rake are common used for cultivating in home garden

Garden hoe: garden hoe have two types. One is large and long wooden handled, this is always for farming.Generally in garden we used small garden hoe. Sometimes one garden hoe has two sides, one is spade and the other is fork.

Hand rake, wide steel and with 5teeh or above 5 teeth.

2. Digging: pointed trowel and pointed shovel in kids gardening tools set are all for digging.


3. Seeding: seeder is for this. Sometimes we use our hands directly.



4.

Planting: transplant trowel is good choice for transplanting and planting small flowers.



5. Cutting tools: pruner, hedge shears, loppers, tree pruner, tree saw are all for cutting in garden. But different cutting ways use different tools.

Pruner, we cut small stem of tree, flowers or other small plants

Hedge shears are for cutting shrub.

Loppers are for tree.

Tree saw and tree pruner are for cutting high branch.



6. Watering: sprayer, watering can, sprinklers and so on.



In one garden tool set, gardening glove, apron, seat, kneeler, apron are all protecting products. Bow case, garden bag are organizer.

Hope you enjoy in gardening. This is why we produce high qualtiy garden hand tools. Our factory can assemble tool sets per your requests.