Name: Mr.Ming
Tel: +86-21-64967395
Fax: +86-21-61294304
Mobile: +86-13761982763
E-mail: sales@wdgardentools.com
Add: 3599 Yuanjiang Road, Minhang District, Shanghai China
Skype: wdgardentools


Garden tool set for gifts are popular
   
Garden tool set for gifts are popular
Garden tool set means all kinds of tools for gardening as one set. As gardening in home are popular, garden tools are much more important tool for household.


Gardening suits for all familiars, kids, ladies, man, older people. They can get enjoy from seeding, planting, cleaning, growing. All kinds of tools will help you to finish these procedures. From one seed grows to one blooming flower.


Such as cultivator, garden hand hoe, hand trowel, transplanter, hand fork, hand rake, seeder, seeder, watering can, protective products(gardening gloves, apron, kneeler and so on), sprayer, pruner, garden rake and garden tool organizer and so on.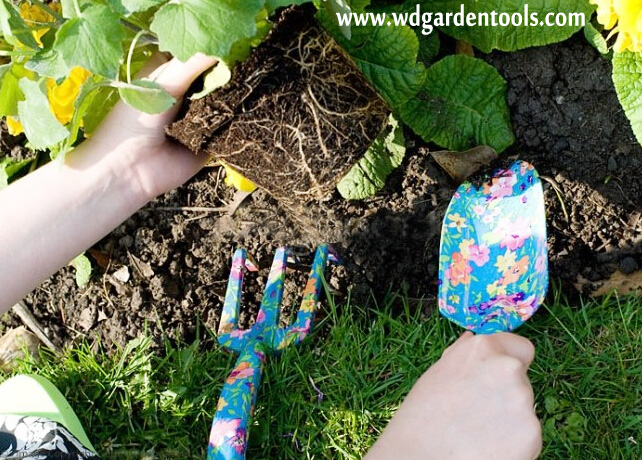 Above all tools are combined as one gift set for kids, mother, dad are all okay.


· Garden tools set are all can be assembled by customer's request and ideas. So it is very convenient for us. Can assemble to be one unique gifts.
· Useful. Tools set can be used in gardening, farming, planting in wildlife, picnic and so on. All familiar can use them. Include kids. Kids gardening tools set is suit for home and school.
· Beautiful. All set are packed in unique and pretty printed box, or bag, or carder. So the garden tool set is much more attractive.
· Easter day, Mother's day, Father's day is all in Spring. So garden tool gift set are popular now.


If no idea on Easter day gift, Mothers day gift or Fathers' day gift, please check with garden tools manufacturer to get more information for garden tool sets.